F.A.S.T., LLC  Accounting & Bookkeeping
Who Needs F.A.S.T.?
At F.A.S.T., LLC, our team works with you to identify, develop and maintain record keeping and accounting systems that fit your business. From financial statements compilation to reporting to state and federal government agencies, the team at F.A.S.T. can get it done efficiently.
In our ranks, the F.A.S.T. staff have run their own businesses, been personal assistants to international business owners and have also served within large organizations bringing a breadth of experience to the table.In addition, F.A.S.T. has QuickBooks Pro advisors and associate accountants on staff.
FAST LLC Scottsdale Accounting & Bookkeeping, QuickBooks, LLC/EIN preparation, office organization and management, remote and onsite services.
F.A.S.T., LLC  Scottsdale Accounting and Bookkeeping, Phoenix area QuickBooks Accountant and Bookkeeper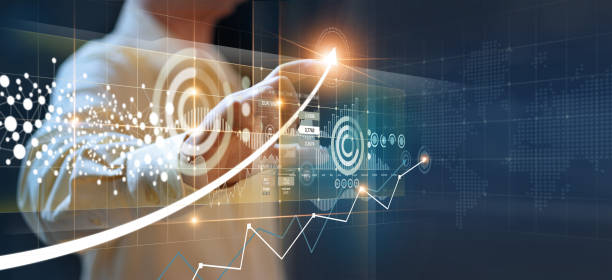 Our team has over 40 years in combined experience with advising and managing small businesses accounting, managing sensitive and confidential business administration, tactics and issues, project management as well as small business management.
F.A.S.T. industry experience includes:
Engineering
Legal
Financial Consulting
Auto Body Repair
Weight Loss
Salons
Sign Companies
Architects
Marketing Firms
Talent Agents
Graphic Artists
Restaurants
Massage Therapists
Oil Exporters
International Wholesalers
Home Restoration
Retail Clothiers and many more!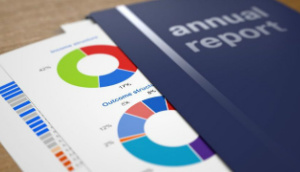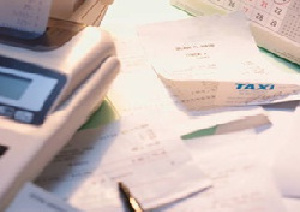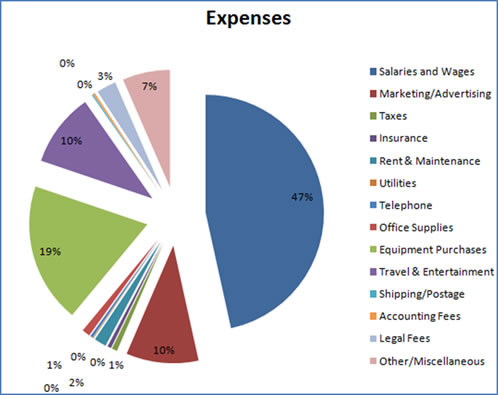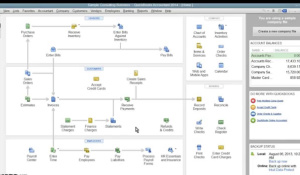 LLC and Annual Reports
F.A.S.T. can handle LLC business entity development regardless of how complicated or simple your business needs are. The staff is able to prepare and file many routine documents such as annual reports in a timely and cost-effective method.
Business Accounting and Taxes
At F.A.S.T., LLC our team works with you to identify, develop and maintain record keeping and accounting systems that fit your business. From financial statements compilation to reporting to state and federal government agencies, the team at F.A.S.T. can get it done efficiently. After preparing reports, F.A.S.T. can use your statements to manage your business, resulting in an increase of your profitability.
Budget Planning
F.A.S.T. reviews past years expenses and creates a realistic budget for your business. Rent, equipment purchases, sales rep expenses, interest, taxes, entertainment, cost of goods sold are just a few of the hundreds of classifications to consider when budgeting. If you are like most small business owners, this time consuming process can be a challenge. Let F.A.S.T. create and adhere to your budget.
QuickBooks Consultation
Software installation, set-up and training are offered through F.A.S.T. Over 80% of QuickBooks users need consultation to effectively use the software resulting in optimal business forecasting and accounting.
What Clients Are Saying   
Cara Lee is a phenomenal book keeper. She has been a critical part of our team at Ceiphers Clothing and will have accounts for our other businesses this year. Cara Lee of Fast LLC lives up to her slogan, "taking the weeping out of book keeping". I highly recommend her.services for any small businesses.
Ceiphers O. – Glendale, Az
---
Cara Lee has been taking care of my books for a few years now and does an amazing job! She is prompt, thorough, responsive and a complete professional. She is a huge benefit when my CPA has questions. I can reach out to Cara and get whatever he needs immediately.
Don R. – Scottsdale Az
---
Since relocating from California to Arizona almost two years ago, I wasn't sure how or who would handle our bookkeeping for us. I was lucky enough to connect with Cara early on after our move. Being a virtual business, I was looking for a similar team where we could work virtually together for our bookkeeping needs. Cara's team was the perfect fit and she was very helpful in getting me "virtually" organized so she could get access to the information that she needed. She's very accommodating and gets everything in order for us each month. It's a big relief knowing that she's taking care of that side of the business for us so we can focus on revenue-generating efforts.
Debbie F. – Phoenix
---
I could not have established, maintained or grown my business without the help of F.A.S.T. They have set up and maintained my accounting system, helped me to get my corporate paperwork in order, found countless resources for me including legal representation, CPA, building contractors for my new office, insurance, financial resources and tech support. They have established and maintained our shipping department, managed my properties and provided our human resources support. F.A.S.T. has provided the management and oversight of all of my business and many of my personal needs so that I could more effectively attend to growing my business. My company started 3 years ago as a floundering enterprise, but with the support and energy of the people at F.A.S.T., we are now a multi-million dollar growing enterprise. Thank you, F.A.S.T.!
BAG – Scottsdale, AZ
________________________________________
I would like to offer my sincere gratitude to F.A.S.T. for an exceptional job. A few weeks ago, I dropped off a box with an entire year's worth of records. I was extremely impressed with the speed, accuracy, and level of communication F.A.S.T. delivered. Truly an enjoyable experience.
Thanks F.A.S.T.!
F.A.S.T., LLC © 2008 | Phone: 602.510.6465 | EMAIL: info@fastllcaz.com
Accounting and Bookkeeping Tips
There's an old saying "If you think it's expensive to hire a professional, wait until you hire an amateur." Most people would not consider practicing law, performing surgery or designing a building without a specific level [...]